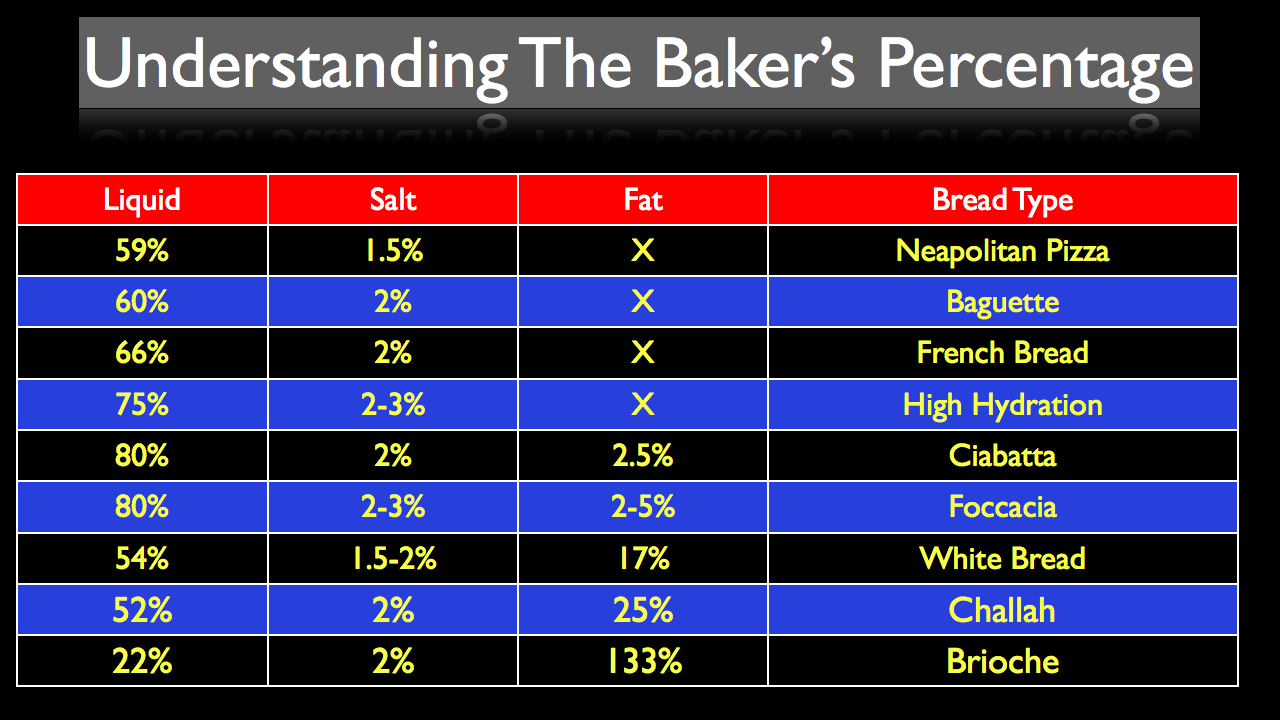 The first thing I learned – well, not the first but up there, for sure – is that volume measurements are for amateurs. Being an amateur (and expecting to be there for some time yet), I took it on the chin when asking typical neophyte questions about recipes and ingredients.
Might as well have hung a sign around my posts shouting "newbie!" Well, they were gentle with me, but strict. Tough love among bakers.
Good bakers use weights, not volume, they told me in no uncertain terms. No more cups of flour: grams of flour, instead. Good thing I bought a kitchen scale a while back.
Pro bakers throw percentages into the mix and talk offhand about hydration levels and quote recipes like 60-2 bread, or 80-2-2.5. Ouch. That sound is my head exploding.
This makes baking like an exercise in advanced math, you know that class that caused your head to ache in high school? Yeah, like that. Not convinced? Watch this video (I have, a few times):
[youtube=https://www.youtube.com/watch?v=7YTIrgv4JCI]
Got that? Good, there'll be a test later… (here's some more study material and part two is here…). And that's what the real bakers use.
But, you argue, my mother (or father) always used volume and her (his) bread always turned out okay. Well, it's still okay to use them, but it's a by-guess-and-by-golly method and you can never be quite sure what you baked with that recipe last time will turn out the same the next.
Like imperial measurements lack the crispness of metric, volume lacks the precision of weight. The pros use weight. And percentages. And if I want to talk with the big kids, I need to be able to speak their language. My baker's textbook is, by the way, on a UPS truck as I write this.