Lately, I've been redoing all the arrangements of songs I put together for the Collingwood Public Library Ukulele Group (CPLUG) this year, as well as arranging some new pieces for the group. I'm working on a new layout for the tunes that makes them easier for beginners to follow and makes the songbook somewhat easier to manage.
I've zipped a few of the most recent tunes (in PDF) here: Dec 2014.zip. As I often do, I offer some of the songs in alternate keys. You can always transpose any song yourself, with the help of my free chord transposition wheel.
This zipped file includes:
Mr Bojangles (F)
Till There Was You (C and D)
I'm So Lonesome I could Cry (F and G)
Just a Gigolo/I Ain't Got Nobody (G)
Paint it Black (Dm)
St. James Infirmary Blues (Dm)
Tower of Song (G and F)
Always Look on the Bright Side of Life (G & F) added Dec 18
That's Amore in G (added Dec 19)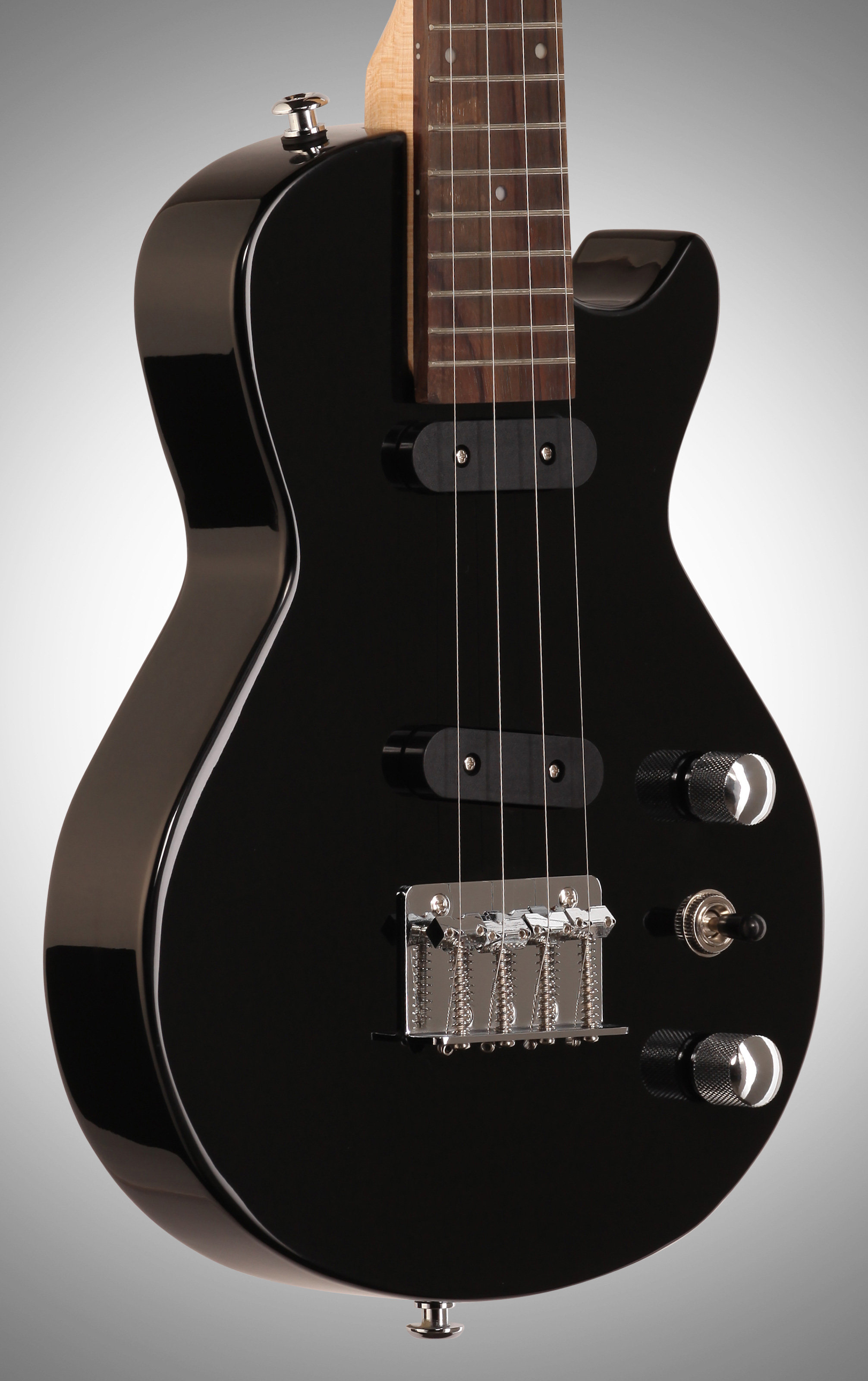 Hope you enjoy them. Please let me know if you find any problems or mistakes with the files. I'll post a link when I have the older songbooks complete.  Have a great holiday season and keep practicing!
PS. These are only the songs I've arranged recently, not all the songs from other groups and arrangers I've shared with the CPLUG members in the past or any of the Christmas music. And I'm working on a version of That's Amore to send out to members before the New Year.
And for those who read my ukulele reviews, I will have a new review coming soon: the Vorson steel-stringed electric uke, see in the photo on the right. it's an interesting instrument and not very expensive.
Finally: interested in owning a very rare, all-metal, tenor resonator guitar? One of only 12 made by Mike Soares. Sale or trade. Contact me…
Latest posts by Ian Chadwick
(see all)