This post has already been read 39052 times!
pete the parrot and shakespeare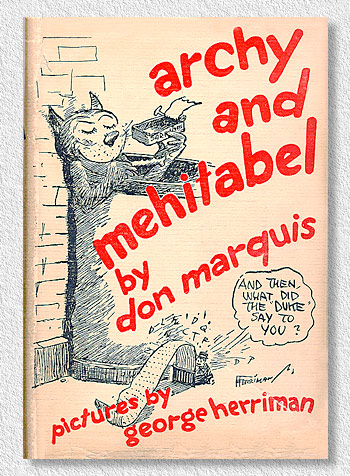 i got acquainted with
a parrot named pete recently
who is an interesting bird
pete says he used
to belong to the fellow
that ran the mermaid tavern
in london then i said
you must have known
shakespeare know him said pete
poor mutt i knew him well
he called me pete and i called him
bill but why do you say poor mutt
well said pete bill was a
disappointed man and was always
boring his friends about what
he might have been and done
if he only had a fair break
two or three pints of sack
and sherris and the tears
would trickle down into his
beard and his beard would get
soppy and wilt his collar
i remember one night when
bill and ben jonson and
frankie beaumont
were sopping it up
here i am ben says bill
nothing but a lousy playwright
and with anything like luck
in the breaks i might have been
a fairly decent sonnet writer
i might have been a poet
if i had kept away from the theatre
yes says ben i ve often
thought of that bill
but one consolation is
you are making pretty good money
out of the theatre
money money says bill what the hell
is money what i want is to be
a poet not a business man
these damned cheap shows
i turn out to keep the
theatre running break my heart
slap stick comedies and
blood and thunder tragedies
and melodramas say i wonder
if that boy heard you order
another bottle frankie
the only compensation is that i get
a chance now and then
to stick in a little poetry
when nobody is looking
but hells bells that isn t
what i want to do
i want to write sonnets and
songs and spenserian stanzas
and i might have done it too
if i hadn t got
into this frightful show game
business business business
grind grind grind
what a life for a man
that might have been a poet
well says frankie beaumont
why don t you cut it bill
i can t says bill
i need the money i ve got
a family to support down in
the country well says frankie
anyhow you write pretty good
plays bill any mutt can write
plays for this london public
says bill if he puts enough
murder in them what they want
is kings talking like kings
never had sense enough to talk
and stabbings and stranglings
and fat men making love
and clowns basting each
other with clubs and cheap puns
and off color allusions to all
the smut of the day oh i know
what the low brows want
and i give it to them
well says ben jonson
don t blubber into the drink
brace up like a man
and quit the rotten business
i can t i can t says bill
i ve been at it too long i ve got to
the place now where i can t
write anything else
but this cheap stuff
i m ashamed to look an honest
young sonneteer in the face
i live a hell of a life i do
the manager hands me some mouldy old
manuscript and says
bill here s a plot for you
this is the third of the month
by the tenth i want a good
script out of this that we
can start rehearsals on
not too big a cast
and not too much of your
damned poetry either
you know your old
familiar line of hokum
they eat up that falstaff stuff
of yours ring him in again
and give them a good ghost
or two and remember we gotta
have something dick burbage can get
his teeth into and be sure
and stick in a speech
somewhere the queen will take
for a personal compliment and if
you get in a line or two somewhere
about the honest english yeoman
it s always good stuff
and it s a pretty good stunt
bill to have the heavy villain
a moor or a dago or a jew
or something like that and say
i want another
comic welshman in this
but i don t need to tell
you bill you know this game
just some of your ordinary
hokum and maybe you could
kill a little kid or two a prince
or something they like
a little pathos along with
the dirt now you better see burbage
tonight and see what he wants
in that part oh says bill
to think i am
debasing my talents with junk
like that oh god what i wanted
was to be a poet
and write sonnet serials
like a gentleman should
well says i pete
bill s plays are highly
esteemed to this day
is that so says pete
poor mutt little he would
care what poor bill wanted
was to be a poet
archy
archy confesses
coarse
jacosity
catches the crowd
shakespeare
and i
are often
low browed
the fish wife
curse
and the laugh
of the horse
shakespeare
and i
are frequently
coarse
aesthetic
excuses
in bill s behalf
are adduced
to refine
big bill s
coarse laugh
but bill
he would chuckle
to hear such guff
he pulled
rough stuff
and he liked
rough stuff
hoping you
are the same
archy
the old trouper
i ran onto mehitabel again
last evening
she is inhabiting
a decayed trunk
which lies in an alley
in greenwich village
in company with the
most villainous tom cat
i have ever seen
but there is nothing
wrong about the association
archy she told me
it is merely a plutonic
attachment
and the thing can be
believed for the tom
looks like one of pluto s demons
it is a theatre trunk
archy mehitabel told me
and tom is an old theatre cat
he has given his life
to the theatre
he claims that richard
mansfield once
kicked him out of the way
and then cried because
he had done it and
petted him
and at another time
he says in a case
of emergency
he played a bloodhound
in a production of
uncle tom s cabin
the stage is not what it
used to be tom says
he puts his front paw
on his breast and says
they don t have it any more
they don t have it here
the old troupers are gone
there s nobody can troupe
any more
they are all amateurs nowadays
they haven t got it
here
there are only
five or six of us oldtime
troupers left
this generation does not know
what stage presence is
personality is what they lack
personality
where would they get
the training my old friends
got in the stock companies
i knew mr booth very well
says tom
and a law should be passed
preventing anybody else
from ever playing
in any play he ever
played in
there was a trouper for you
i used to sit on his knee
and purr when i was
a kitten he used to tell me
how much he valued my opinion
finish is what they lack
finish
and they haven t got it
here
and again he laid his paw
on his breast
i remember mr daly very
well too
i was with mr daly s company
for several years
there was art for you
there was team work
there was direction
they knew the theatre
and they all had it
here
for two years mr daly
would not ring up the curtain
unless i was in the
prompter s box
they are amateurs nowadays
rank amateurs all of them
for two seasons i played
the dog in joseph
jefferson s rip van winkle
it is true i never came
on the stage
but he knew i was just off
and it helped him

i would like to see
one of your modern
theatre cats
act a dog so well
that it would convince
a trouper like jo jefferson
but they haven t got it
nowadays
they haven t got it
here
jo jefferson had it he had it
here
i come of a long line
of theatre cats
my grandfather was with forrest
he had it he was a real trouper
my grandfather said
he had a voice
that used to shake
the ferryboats
on the north river
once he lost his beard
and my grandfather
dropped from the
fly gallery and landed
under his chin
and played his beard
for the rest of the act
you don t see any theatre
cats that could do that
nowadays
they haven t got it they
haven t got it
here
once i played the owl
in modjeska s production
of macbeth
i sat above the castle gate
in the murder scene
and made my yellow
eyes shine through the dusk
like an owl s eyes
modjeska was a real
trouper she knew how to pick
her support i would like
to see any of these modern
theatre cats play the owl s eyes
to modjeska s lady macbeth
but they haven t got it nowadays
they haven t got it
here
mehitabel he says
both our professions
are being ruined
by amateurs
archy
~~~~~
The poems by Don Marquis were written between 1916 and 1921. They are indicative of his style and show both free and rhyming verse. More information was posted in my previous blog piece about Marquis and his characters.
It's interesting that while they appear odd at first read, you quickly become accustomed to the style and learn to read them quickly, despite the lack of punctuation and capitals.
You also find in "pete the parrot" what would today be politically incorrect or even racially offensive wording. I have run into similar wording in some of the sheet music I've collected from the 1920s. As H2G2 notes about the era, "Racism, jingoism and simple desperation were endemic throughout most of the world." I don't believe Marquis was himself a racist, but rather that he used archy to comment ironically on racism and other social ills of his day throughout his career, as he does here. In another example, archy writes scathingly:
it must be the same way
with a colored man who is being lynched
he must be grateful that he is being lynched
in a land of freedom and liberty
All three poems appear in his first collection, "archy & mehitabel," published in 1927, in the omnibus collection of his three books, "the life and times of archy and mehitabel," (Doubleday Doran, 1935) and in The Best of Archy and Mehitabel (Everyman's Library, 2011), but  none appear in The Annotated Archy and Mehitabel (Penguin Classics, 2006).
The Old Trouper was copied from The Crushed Tragedian's blog site, Pete the Parrot from Well.com. Archy Confesses was copied from Poem du Jour. I checked the originals to make sure the poems were both complete and had the proper spacing.
I believe all are now in the public domain. I hope to reprint a few more over the next month to highlight Marquis's craft and talent, as well as his take on some social issues that are still with us. Bob Hicks, writing in the Ashland Report, says:
If The Metamorphosis is a comic nightmare vision of the dehumanizing essence of modern culture, Archy and Mehitabel is a sadly knowing comic ode to optimism, and as such, a much more American tale. Life on Shinbone Alley, the little fetid corner of New York where Archy and his pals hang out, has a mythic quality, and the myth that comes to mind is Sisyphus: always reaching for the top, always falling back into the same old muck, always dusting off and starting the journey again. For Mehitabel the sensualist, hope is just another alley cat away. For Archy the world-wise, despair and joy are almost the same thing, and like a Beckett character but with a good deal more joie de vivre, he can't go on, yet on he goes.
The Herriman cartoons are from various websites and not specific to the poems here, although they were used to illustrate other Archy poems by Marquis. Click on them to see more of his work.
Post Stats
2049 words
10522 characters
Reading time: 668 s
Speaking time: 1024s